If you're ready to redesign your kitchen but don't know where to start, we wrote this article just for you!
Our elegant cabinetry designs choices will help you create your dream kitchen that your whole family wants to be in. By updating your cabinetry, you can easily bring a new level of style to your kitchen that you already have throughout your home. We offer a variety of kitchen styles, so there is something for every preference and budget. Before you can get started remodeling you have to figure out which kitchen layout you have or want to renovate too. There 5 standard layouts to choose from.
The Traditional Work Triangle
The work triangle is the standard configuration used by professionals for designing efficient kitchens. The three magical points are the areas between the refrigerator, range, and sink. Think about it as a practical "work zone" concept.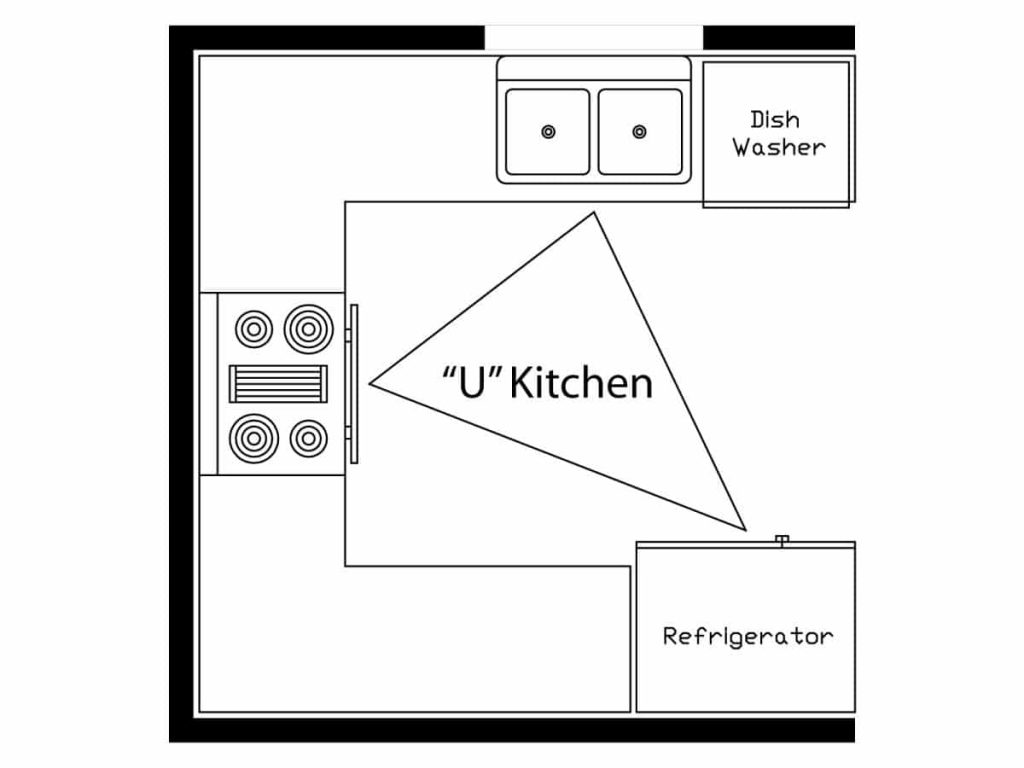 5 Standard Kitchen Layouts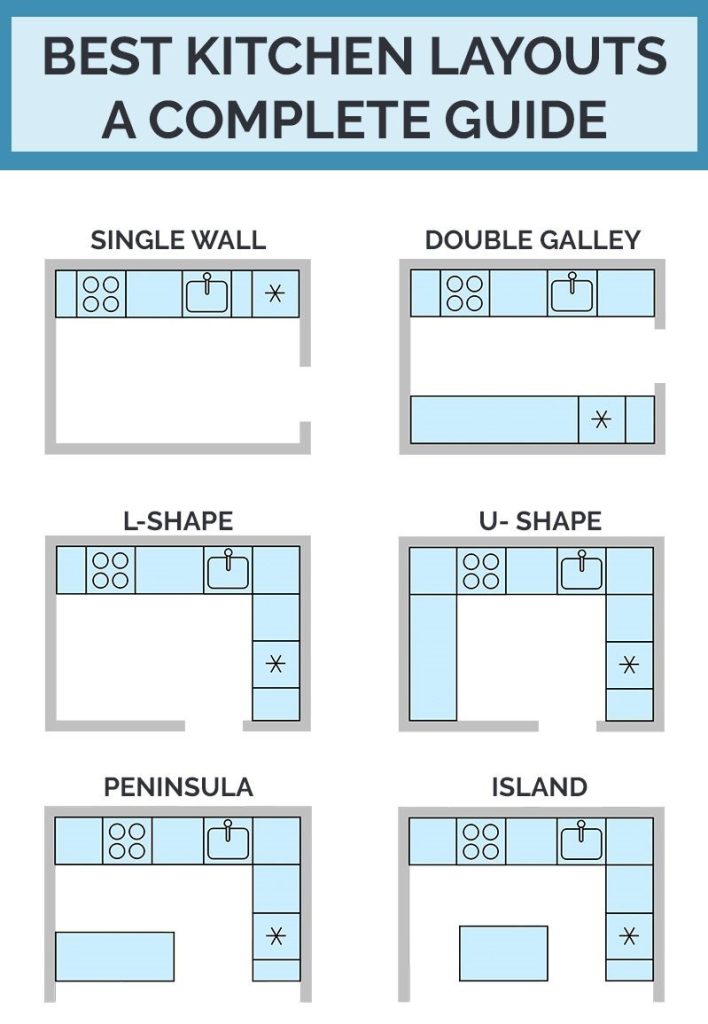 The very first step of the planning process is to determine the layout of your kitchen. There are five basic kitchen shapes: Straight, Galley, L-shape, U-shape, and G-shape.
The STRAIGHT configuration is good for smaller homes and apartments. It offers the least efficient kitchen plan but maximizes space.
The GALLEY configuration is effective for up to two cooks in the kitchen. However, the shape allows little extra room for crossing household traffic.
The L-SHAPE kitchen is the most common kitchen layout in American households. It provides a good amount of continuous counter space, and the magic work triangle is executed perfectly. This design can also allow for the inclusion of a dining area or island.
The G-SHAPE kitchen is a step up from the U-Shape kitchen. This design adds an extra cabinet and counter space. In order to avoid feeling too closed-in, this layout is best when two of the walls are open to adjacent spaces.
The horseshoe or U-SHAPE kitchen is ideal for the solo cook. The continuous countertop and cabinets surround the cook on three sides, putting everything within reach.